Privacy Policy
As an IT development company, we recognize the importance of your privacy, and we are committed to protecting your privacy and ensuring the security of your personal data. This Privacy Policy outlines how we collect, use, and safeguard your information when you interact with our services, public website, and blog.
Scope of Data Processing
We process personal data to maintain our sites' functionality, provide excellent customer service, and stay in touch with our partners. Data processing typically requires your consent, except in cases where it's impractical to obtain consent in advance or when allowed by law.
Sources of Data Collection
Directly from You: Information you provide through online forms, job applications, subscriptions, and contact with our customer support. This may include your name, email address, phone number, and additional details.
From Administrative Users: Administrators in your organization may provide personal information for account setup and services.
Automatically from Our Products: Technical data such as IP address, location, and device information is collected as you use our services.
Automatically Through Cookies and Analytics: We use cookies to collect site visit statistics and improve user experience.
Data Processing Purposes
Site Operation and Service Delivery: This involves maintaining the functionality of our sites and ensuring the availability of our services.
Promotion, Advertising, and Marketing: We use your data to promote and market our services effectively. This includes adjusting content to match user interests and preferences, delivering personalized communications.
Personalized Content and Marketing Communication: We create tailored marketing communications, delivering personalized information about our services, products, or those of our partners through various communication channels.
Statistical Analysis, Reporting, and User Satisfaction: We conduct in-depth analyses of user activities, including profiling, to measure site traffic, improve the user experience, generate reports, and provide alerts related to site functionality, including error notifications.
Cybersecurity and Legal Compliance: Data processing is essential for ensuring the safety and security of our services, including cybersecurity measures, and to comply with legal provisions.
User Support and Addressing Inquiries: We receive and respond to complaints, grievances, and questions from users, providing the necessary support for addressing their concerns.
Other Purposes: We process data where the data subject is required to comply with a legal obligation, and this is evident for the user or the consent is obtained at the time of collection.
These data processing purposes are designed to enhance user experiences, provide valuable services, and maintain compliance with legal and regulatory requirements.
Data Storage Duration
We retain your personal data for as long as necessary to fulfill the purposes described in this Privacy Policy or as required by law. Data is locked or deleted when it's no longer needed.
Disclosing Information to Third Parties
We work with third-party service providers to operate our sites, who may access personal data. They follow our instructions and adhere to data protection measures. We ensure data transfers to third countries comply with regulations.
Your Rights
Right to Information and Access.You have the right to be informed or get a confirmation as to whether or not we process your personal data.
Right to Rectification.If your personal data is incorrect and/or incomplete, you have the right to ask us to correct it.
Right to Erasure and Restriction of Processing.In accordance with the statutory provisions, you have the right to demand that the relevant data be erased immediately or, alternatively, to demand that the processing of the data be restricted in accordance with the statutory provisions.
Right to Withdraw Consent.The withdrawal of consent does not affect the legality of processing which was made on the basis of a consent before its withdrawal.
To exercise your rights or inquire about data processing, contact us using the provided contact details.
Use of Cookies
For the operation of our sites, we use cookies and comparable technologies (local storage) in order to ensure the technical operability of our sites, to understand how visitors use our sites, and to store settings configured by a user in their browser. Cookies are small text files that your browser stores on your computer when you access our sites. Because cookies are only text files, they basically do not pose any danger to your end device.
Most of the cookies we use are what are termed "session cookies". Those are automatically deleted when your visit to our sites is over and only records your activities during the respective visit. However, we also use persistent cookies. Those are stored on your device even between different browser sessions and can record your settings or activities on multiple sites. These help us improve user guidance.
On the one hand, the cookies on our sites are intended to ensure comfortable browsing and, on the other hand, they are used for market research and advertising purposes, such as collecting usage statistics. In addition, we use cookies within the scope of web tracking and as a basis for personalized content.
Our cookies do not collect personal data beyond the IP address of your computer and do not allow you to be identified on third-party sites. You can make a setting in your browser so that you are notified when cookies are placed. That makes the use of cookies transparent for you. You can also refuse to accept any cookies whatsoever in your browser settings (Do-not-track, Tracking-Protection-List).
If all cookies are deleted, however, cookies that have already been set will also be deleted, so that you have to reiterate any contradictions or consents already stated. This may also lead to the fact that you can not use all features of the website.
Server Log Files
When you access our sites, the company commissioned by us to operate the sites processes and stores technical information about the terminal you use (operating system, screen resolution and other, non-personal features) and the browser (version, language settings), and particularly also the public IP-address you use, as well as the date and time of access.
The IP address is a distinct, numerical address under which your terminal sends and/or requests data to or from the internet. This happens automatically and can not be deactivated for individual users. We use this log data without assigning it to you personally or otherwise profiling it for statistical evaluations for the purpose of operating, securing, and optimizing our sites.
SSL-encryption
Our website uses SSL-encryption for security reasons and to protect the transmission of confidential content, such as the inquiries you send to us as the site operator. You can recognize an encrypted connection by the fact that the address line of the browser changes from "http://" to "https://" and by the lock symbol in your browser line.
If SSL encryption is activated, the data you transmit to us can not be read by third parties.
Web Analysis by Google Analytics
We use Google Analytics on our sites to analyze our users' behavior. The provider is Google Inc. 1600 Amphitheatre Parkway, Mountain View, CA 94043, USA. Google Analytics uses cookies (re. cookies, see above). They are text files saved on your computer, enabling how you use the website to be analyzed. The information generated by the cookie about your use of this website is usually transmitted to a Google server in the USA and saved there.
If you activate IP-anonymisation on the sites, Google will however shorten your IP-address in advance. The full IP-address is transmitted to a Google server in the USA and shortened there in exceptional circumstances only. Google will use this information on behalf of the owner of the sites to evaluate your use of the sites, compile reports about the sites activities, and to render further services for the sites owner associated with the sites use and internet use. The IP address transmitted from your browser as part of Google Analytics is not merged with other Google data.
To prevent cookies from being saved, set your browser software accordingly; please bear in mind here that you may not be able to use all of the site's functions in their entirety where applicable. Moreover, you can prevent the data generated by the cookie relating to your use of the sites (incl. your IP address) from being collected by Google and processed by such by downloading and installing the browser plug-in available under the following link: https://tools.google.com/dlpage/gaoptout?hl=en
Contact Form
If you send us inquiries via the contact form, your data from the inquiry form, including the contact data you provided there, will be stored by us for the purpose of processing the inquiry and in case of follow-up questions. We do not pass on this data without your consent.
Social Media
We use social media and social networking services to advance our work. These applications require the use of third-party service providers. We use social media integrations, commonly known as "widgets" to connect with various social media platforms such as Facebook, Linkedin, Clutch, and Instagram.
If you have an account with these platforms, some of your usage of our public website and blogs will be collected using these platforms for the purpose of tracking user engagement. You may block these interactions by avoiding clicking on or interacting with these widgets and blocking your browser's access to these platforms. How these platforms use your information if you engage with them are governed by these sites individual data handling policies.
We can also use direct messaging over social media on occasion, when individuals and organizations contact us directly on these social media platforms. We aim to delete these messages as soon as we have responded to the queries.
Data Controller
The entity responsible for data protection, as defined by data protection laws and regulations, is HQ SOFT LLC, registration number 40203347047, date 20.09.2021, Zila iela 2, Pinki, Babites pag., Marupes nov., Latvia, LV-2107.
Phone: +1 512 879 163, E-mail: maria@expert-soft.com
Please feel free to contact us using this contact information if you have any questions on the subject of data processing.
Children's Privacy
HQ SOFT LLC does not knowingly or intentionally collect information from anyone under the age of 18, and we request that anyone under the age of 18 does not submit personal information. If we become aware that someone under the age of 18 has submitted personal information, we will delete the information from our records.
Changes to this Privacy Policy
Due to the further development of our offers, our sites or due to changed legal or official requirements, it may become necessary to change this Privacy Policy. We therefore reserve the right to change it from time to time and to update changes in the collection, processing, or use of your data.
All submitted information will be kept confidential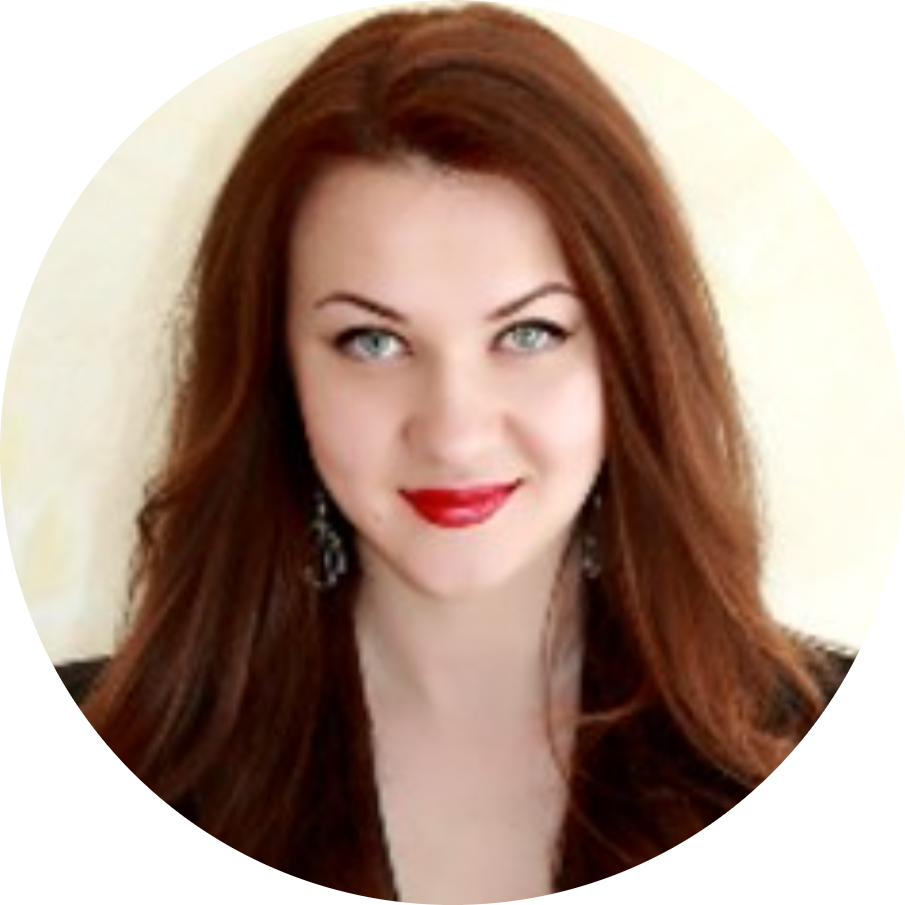 MARIA LESHIK
VP, Director of e-commerce Development